CH-31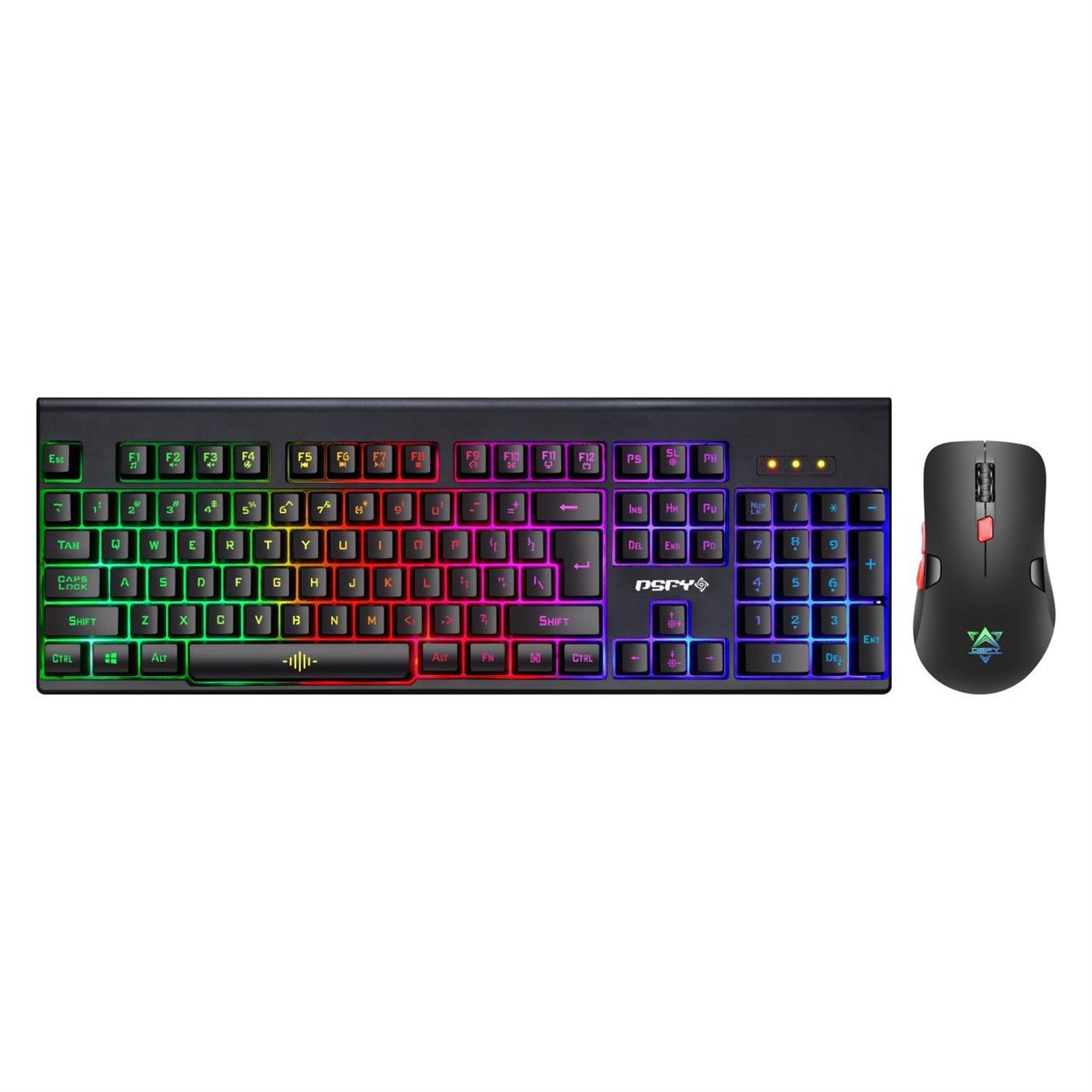 SPECIFICATIONS:
1.2.4Ghz Wireless RECHARGEABLE keyboard and mouse 2 IN 1 combo.Frequency: 2408-2474MHZ.
2.10 meters wireless control distance.
3.NANO receiver with smart code.
4.Mouse: 6D; DPI: 800/1200/1600
5.key likfe:5 million times.Mouse 5 millon times
6.key stroke:3.0 +/-0.3 mm
7.Keyboard Operating Voltage:3.7V,Operating Current:3mA (close backlighting),110mA (Open the backlighting)
8.Mouse Operaing Voltage:3.7V,Operating Current:5mA (Close the backlighting), 27mA(Open the backlighting)
9.Applicable operating system: windows98/XP/2000/ME/Vista/Window 7/Windows 8/Linux/IOS operation system
10.Size: Keyboard 436mm*150*32mm;Mouse:116mm*65mm*35mm
11.Bettery Capacity :keyboard's :3600mAh Mouse's:500mAh
12..Keyboard And mouse with Backlighting function.